Examples of popular Safe Locks for homes and businesses…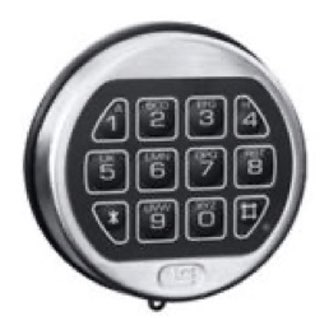 Electronic retrofit combination locks suitable for home/ light commercial
 Patented automatic locking mechanism which locks when the safe handle is turned.
Easy to use push button access
6 digit combination gives a possible 1,000,000 permutations
Enables two users: Manager & second user
Electronic retrofit combination locks suitable for home/ light commercial.
Easy to use push button access
6 digit combination gives a possible 1,000,000 permutations
Enables two users: Manager & second user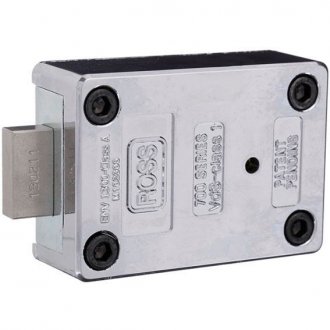 Retrofit safe lock
9 pick resistant levers

1,900,000 possible keycode combinations

2 x double-bitted keys included
The 700-Series Safe Lock is an evolution on the 600-Series Safe Lock, in that it incorporates a keystem centre-line and bolt-head design that makes it retrofit to the standard (3) wheel combination lock footprint.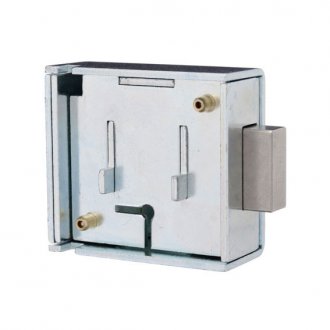 Retrofit Safe Lock
6 pick resistant levers
1,000,000 keycode combinations
2 x single-bitted steel keys included
The introduction of the vertical lift levers, housed and anchored securely between the steel lock-case and lock-cap, restricts a forced entry.
The lever housing prevents a lever pack collapse against bolt-head pressure.
The cruciform wall design protects the gating-stump and shrouds the lever pack from interference.
The centralised bolt-tail protects against a gate-drilling intrusion, and makes it difficult to pick the bottom (3) levers.
The centralised bolt-tail also enables the reverse handing of the lock in the field.
The consistent contoured belly profiles on the levers resist optical/impression intrusion techniques.
Ball bearings fitted into the scew-bearers makes penetration by drill very difficult.
6 pick resistant levers
46,000 possible keycode combinations
2 single-bitted keys included.
This high-quality lock, with its conventional pivot style levers, is manufactured with a steel gating stump riveted directly behind the stepped shoulder of the bolt-head.
Together, this design provides resistance against forced entry or jemmy attack.
REQUEST A QUOTE OR INFORMATION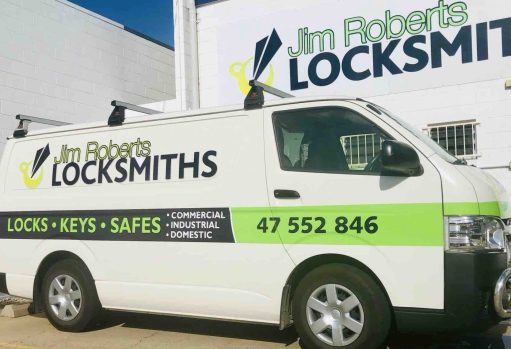 Lock Installation, Rekey & Replacement Services
Call Jim Roberts Locksmiths, your 24/7 locksmith in Townsville. We can upgrade your existing locks, install new locks, and service/ repair them when something goes wrong. Lost your keys? It's ok – we can rekey your locks so that the old keys no longer work. To save you time fumbling to find the right key, we can rekey your locks so that they all work with the same key! 
Jim Roberts Locksmiths can design, replace, duplicate, and repair Restricted Key Systems. This means you'll have one of the best ways to control/ customise access to your property and access, as well as give accountability to those with keys. We may even be able to rekey your existing locks without having to replace the whole lockset!