Think about the weather up here in North Queensland – the rain, the wind, the dust, the highly mineralised water. Now imagine the impact of all this on the poor rusty padlock protecting your shed, gates, site containers and other important access points…There are many differnt types, styles and sizes of weatherproof padlocks to suit different situations and budget, so for the best advice and service, just contact our experienced team at Jim Roberts Locksmiths for the best service and advice.  
Examples of our Most Popular Weather Resistant Padlocks…
ABUS PADLOCK STEEL 83 EXTREME SERIES
The locks of the 83WP EXTREME series from ABUS combine high theft protection with extreme corrosion protection.
Weather protected, steel bodied padlocks with a plastic cover.
Padlock body is solid steel, not laminated steel.
Plastic cover is manufactured to help revent splitting by using a dual injection process that results in a rubber-like material around the shackle opening, while retaining heavy duty durability around the rest of the padlock.
Keyed to differ.
Double ball locking.
Special alloy steel shackle with Nano-Protect™ plating.
Full dual injected plastic jacket.
Removable cylinder assembly for quick rekeying.
Compatible with most restricted keying profiles.
Silca LW4 keyway – so you can make it work with your front door key.
Quick change shackle feature.
Easily converted from snap shut to key captive function.
Range of replacement shackles.
Sizes available: 53mm & 63mm
Also available in a model

integrated shackle guard to make attacks with bolt cutters difficult.
REQUEST A QUOTE OR INFORMATION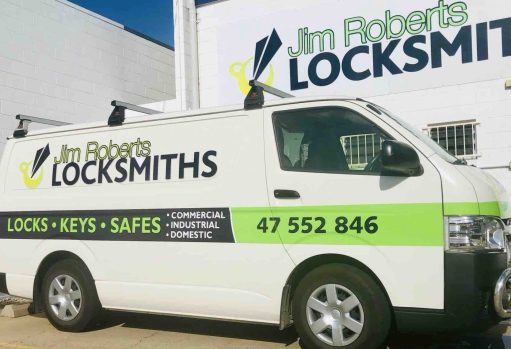 Lock Installation, Rekey & Replacement Services
Call Jim Roberts Locksmiths, your 24/7 locksmith in Townsville. We can upgrade your existing locks, install new locks, and service/ repair them when something goes wrong. Lost your keys? It's ok – we can rekey your locks so that the old keys no longer work. To save you time fumbling to find the right key, we can rekey your locks so that they all work with the same key! 
Jim Roberts Locksmiths can design, replace, duplicate, and repair Restricted Key Systems. This means you'll have one of the best ways to control/ customise access to your property and access, as well as give accountability to those with keys. We may even be able to rekey your existing locks without having to replace the whole lockset!