Anyone who has lost a key to a padlock – or tried to find one in a large bunch, will appreciate a combination padlock. By being secured by a combination, they minimise the hassle of keeping track of key holders – and as a contained unit with no keyhole, they are very durable and unable to be picked or bumped to force entry. There are many varieties for different purposes, and some come with a key override (just in case). For the best advice and service,  just contact our experienced team at Jim Roberts Locksmiths.
Examples of our Most Popular Combination Padlocks for homes and businesses…
Salto Geo Wireless Padlock 
 A versatile locking solution that enables users to benefit from the advantages of electronic access control where previously it was only possible to use a mechanical locking solution.

Ideal for perimeter or fire access gates, industrial equipment yards and residential storage areas.

Encrypted and secure communication between the carrier and the Geo Padlock.

Padlock made of brass with a polished chrome finish.
58 mm body.
8 mm shackle made of stainless steel.
IP66 rated.
Fully integrated with the SALTO XS4 platform.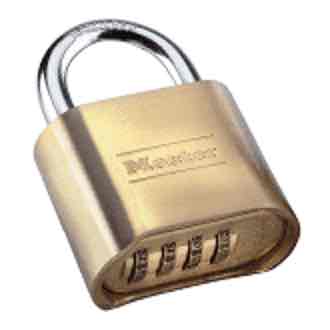 Master Lock 175DAU 51mm Combination Padlock Stainless Steel 
Heavy-duty grade Combination Padlock.
Set-your-own combination convenience.
4 digit dialing allows for thousands of possible combinations.
Resettable to any of 10,000 personalised combinations.
Change combination with change key at any time.
Hardened steel shackle provides maximum cut resistance.
0176 features key override.
1174D is constructed from grade 316 stainless steel and has a dial cover making this lock ideal for corrosive environments.
Master Lock 604DAU 40mm Brass Resettable Combination Padlock
 Ideal for securing sheds, storefront gates, or residential gates.
40mm solid brass body for extra resistance against rust and corrosion
Steel shackle
The combination is able to be reset
4-digit set-your-own combination
Body width: 40mm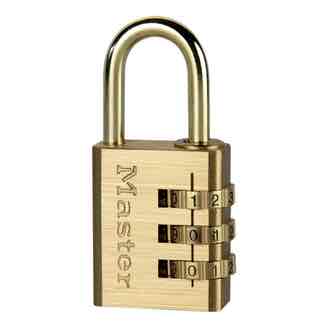 Master Lock 630DAU 

30mm Brass Finish Combination Lock
Ideal for securing lockers, cabinets, and indoor storage trunks

3-Digit set your own combination. Keyless convenience.

Bronze-Plated Steel shackle. Cut resistance.

Solid aluminium body with brass finish. Weather resistance and durability.

Easy to set & reset. Allows for personalised combinations.

 
REQUEST A QUOTE OR INFORMATION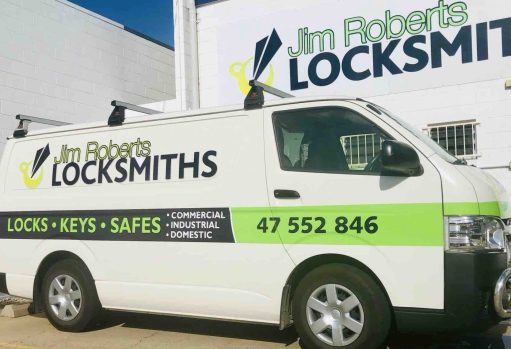 Lock Installation, Rekey & Replacement Services
Call Jim Roberts Locksmiths, your 24/7 locksmith in Townsville. We can upgrade your existing locks, install new locks, and service/ repair them when something goes wrong. Lost your keys? It's ok – we can rekey your locks so that the old keys no longer work. To save you time fumbling to find the right key, we can rekey your locks so that they all work with the same key! 
Jim Roberts Locksmiths can design, replace, duplicate, and repair Restricted Key Systems. This means you'll have one of the best ways to control/ customise access to your property and access, as well as give accountability to those with keys. We may even be able to rekey your existing locks without having to replace the whole lockset!