Isolation padlocks protect the most important thing – your life. Personal lockout padlocks play an integral part in effective lockout procedures by flagging when energy sources are isolated from equipment or a plant & help ensure the safety of those working in that area. For an isolation/personal lockout padlock that suits your lockout procedure, just contact our experienced team at Jim Roberts Locksmiths for the best service and advice.  
Example of our Most Popular Isolation Padlock…
ABUS TITALIUM 83AL/40 SERIES PADLOCK
Lock body made from TITALIUM special aluminium – high security with low weight
Hardened special steel shackle with NANO PROTECT coating for very high corrosion resistance
Patented "Z-Bar" for 2 in 1 function: converts key retaining to non-key retaining and vice versa in seconds
Cylinder can be taken out and can be re-keyed to match an existing key
Suitable for most restricted keying systems
Range of shackles available
Available in sizes: 40, 45 mm
Available in colours:

red,

black

,

orange

,

green

, silver/titanium,

purple

&

blue

.
REQUEST A QUOTE OR INFORMATION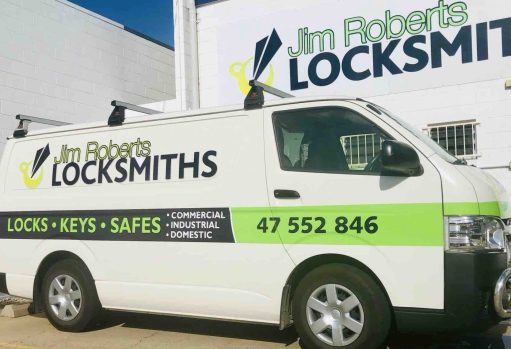 Lock Installation, Rekey & Replacement Services
Call Jim Roberts Locksmiths, your 24/7 locksmith in Townsville. We can upgrade your existing locks, install new locks, and service/ repair them when something goes wrong. Lost your keys? It's ok – we can rekey your locks so that the old keys no longer work. To save you time fumbling to find the right key, we can rekey your locks so that they all work with the same key! 
Jim Roberts Locksmiths can design, replace, duplicate, and repair Restricted Key Systems. This means you'll have one of the best ways to control/ customise access to your property and access, as well as give accountability to those with keys. We may even be able to rekey your existing locks without having to replace the whole lockset!