A Lock Cylinder is the part of the lock that does most of the work.
In most cases, a lock cylinder is essentially made up of pins and a core/ barrel for the key. It sounds so simple. 
Examples of Lock Cylinders you may see…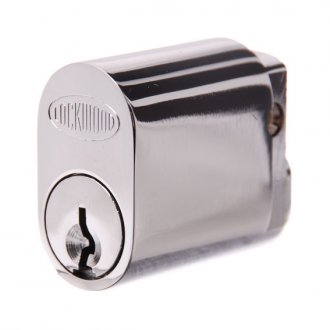 Lockwood Oval Mortice Lock Cylinder
Suits Lockwood 3570 Series Mortice Locks
6 pin oval cylinder
Various cams available to suit desired function/ application
Keyed to differ
Bump resistant
6 pin compatible
Standard C4 keyway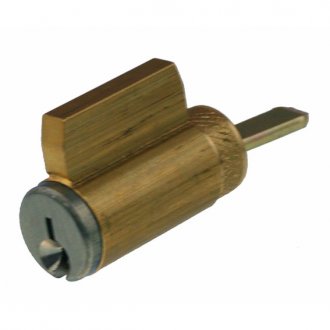 Brava Metro 6P Knob Lock Cylinder
Suits BRAVA Metro series locksets.
Suits most BRAVA Urban deadbolts.

6 pin PD 8221 cylinder.

Silca LW5 keyway.
Keyed to differ with 2 keys.
Able to be keyed alike, or to restricted keying depending on the brand and model.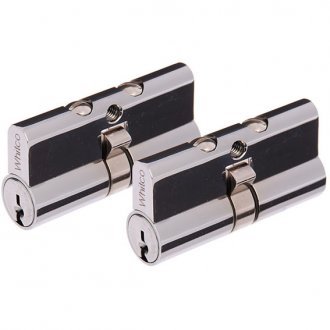 Whitco W842200 Security Screen Lock Cylinder
Lazy cam.
Solid brass & zinc diecast euro cylinder.
Removable cap for easy keying or rekeying.
Silca LW4 profile.
Keyed alike.
Cylinder length 62.5 mm.
Includes 2 chrome-plated keys per cylinder.
Finished in bright chrome.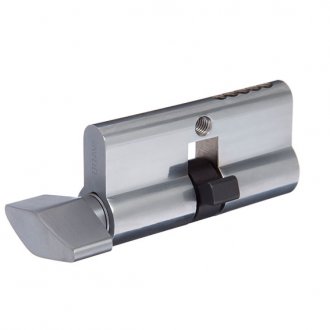 Brava Urban Euro Cylinders Single-Sided with Turn
BRAVA euro cylinder with turn

5 pin fixed cam.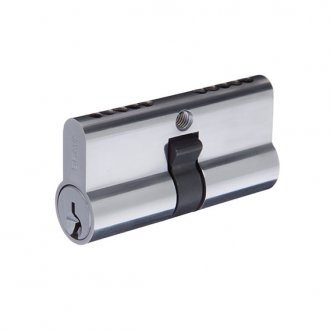 Brava Urban Euro Cylinder Double Sided
BRAVA euro cylinder

5 pin fixed cam.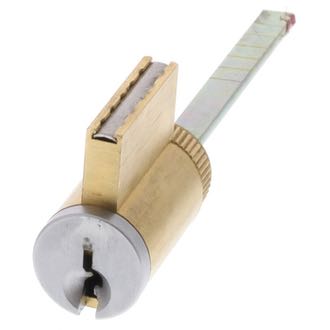 Lockwood Onyx Sliding Glass Door Lock Cylinder
Solid brass body with brass & stainless steel components.
Suits all double cylinder Onyx patio door locks
Can be keyed to a range of specially controlled or restricted and master key systems
Brava Urban 201 Rim Lock Cylinder
Suits most rim-mounted locks.
Silca LW4 keyway.
Keyed to differ.
Solid extruded brass cylinder and barrel.
Suits most cylinder rim-mounted locks on the market.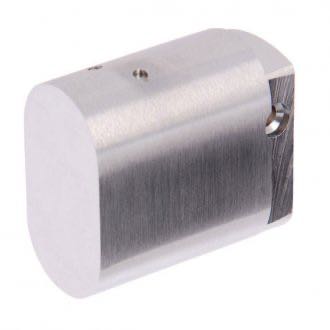 Oval dummy cylinder.
Easily replaces keyed cylinders.
Finished in satin chrome.
Brava Metro Mortice Lock Cylinder with Turn-Snib
Brava Metro oval cylinder with turn snib.
Suit most narrow style mortice locks.
Supplied with rabbit ear cam.
Finished in satin chrome.
REQUEST A QUOTE OR INFORMATION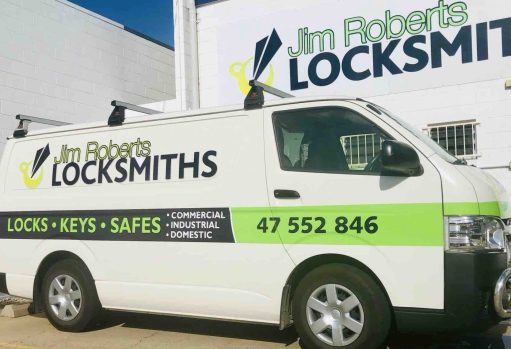 Lock Installation, Rekey & Replacement Services
Call Jim Roberts Locksmiths, your 24/7 locksmith in Townsville. We can upgrade your existing locks, install new locks, and service/ repair them when something goes wrong. Lost your keys? It's ok – we can rekey your locks so that the old keys no longer work. To save you time fumbling to find the right key, we can rekey your locks so that they all work with the same key! 
Jim Roberts Locksmiths can design, replace, duplicate, and repair Restricted Key Systems. This means you'll have one of the best ways to control/ customise access to your property and access, as well as give accountability to those with keys. We may even be able to rekey your existing locks without having to replace the whole lockset!