Examples of our Most Popular Storeroom Knob Sets for Townsville businesses…
Lockwood 538 Storeroom Knob Set
Commercial-grade Storeroom Escape Set, tulip knob.

Outside knob always rigid, key retracts the latch.

Inside opened by knob at all times.

Available in 60mm. 70mm & 127mm backsets available

Compatible with most restricted keying systems.

Successfully tested to 2 hours on Fire Door assemblies in accordance with Australian Standard AS1905.1:2005 Fire Resistant Doorsets.
Brushed Satin Chrome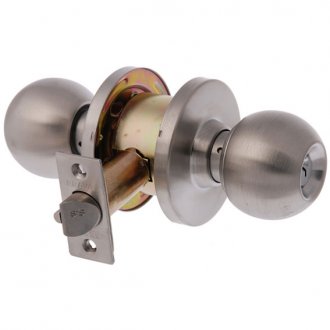 Brava EA3062 Storeroom Knob Set 
Commercial-grade 60 mm backset storeroom knobset.

Outside knob always rigid, key retracts the latch.
Inside knob free at all times.

Compatible with most restricted keying systems.

Successfully tested up to 4 hours (depending on type of doorset) on fire door assemblies in accordance with Australian Standard AS 1905.1- 2005, Part 1: Fire Resistant Doorsets.

Finished in satin stainless steel.
REQUEST A QUOTE OR INFORMATION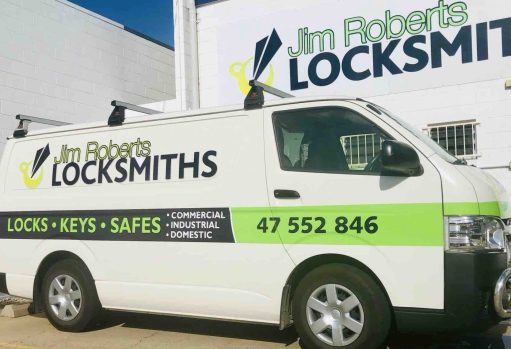 Lock Installation, Rekey & Replacement Services
Call Jim Roberts Locksmiths, your 24/7 locksmith in Townsville. We can upgrade your existing locks, install new locks, and service/ repair them when something goes wrong. Lost your keys? It's ok – we can rekey your locks so that the old keys no longer work. To save you time fumbling to find the right key, we can rekey your locks so that they all work with the same key! 
Jim Roberts Locksmiths can design, replace, duplicate, and repair Restricted Key Systems. This means you'll have one of the best ways to control/ customise access to your property and access, as well as give accountability to those with keys. We may even be able to rekey your existing locks without having to replace the whole lockset!