A Key Safe is the most secure way to control access to your business or home.
Kept safe behind a changeable combination, your keys are only available to those that know the code. Key Safes provide handy access inside or outside a building, as a permanent fixture or just to provide temporary access. 
Some of our Best Selling Key Safes
Lock-It Guardian Angel Key Safe Range
ABUS Smart Bluetooth KeyGarage 
KIDDE Key Safe Pro with Cover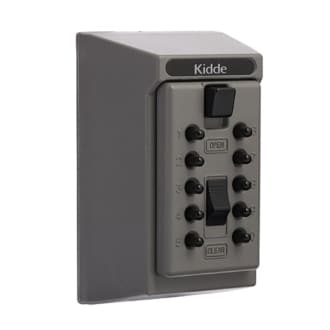 KIDDE 5 Key Capacity Key Safe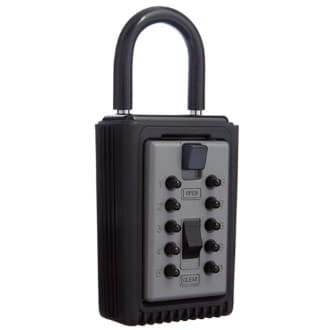 KIDDE KeySafe Titanium Padlock with 3 Key Capacity
Hangs easily on a doorknob, fence, railing or pipe.
Just open the lid, lift the shackle and hang. No tools necessary.
Constructed of sturdy metal with a protective rubber shell and is guaranteed never to rust.
Colour: Titanium.
Resettable pushbutton combination.
1024 possible combinations.
Holds up to 3 keys.
Dimension: 97 (H) x 63 (W) x 45 (D) mm.
Shackle 44 (H) x 32 (W) mm.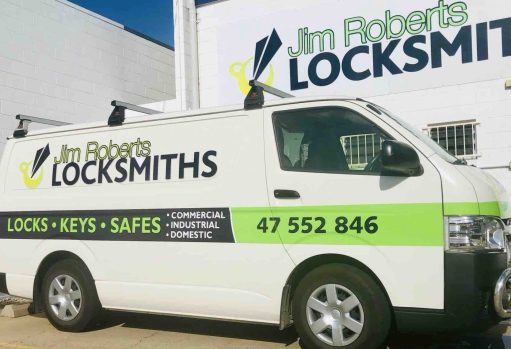 Need some help or more information?
Key Cutting & Duplication
Our professional team offer key cutting & duplication service for your car, home, and business. We cut & duplicate a wide range of keys, including house keys, cam lock keys, mortice keys, safe keys, car keys & high security keys and many more. For more information, contact our team today!
Restricted Keys & Master Key Systems
Who has a key to your business? Stop unauthorised duplication with a Restricted Key System. We can help you track who has a key and ensure that no copies can be made without authorised approval.
As a Master Locksmith, Jim Roberts Locksmith offers a complete service for Master Key Systems. We can work with you to design, install, replace or repair a system that works for your business & assets.