Examples of our Most Popular Fire Safe Models for your Home or Office…
Yale Document Fire Safe – YFM/352/FG2
Tested to withstand up to one hour of intense fire

1 hour fire protection for documents. The internal temperature will not exceed 150ºC in 927ºC furnace.

16mm steel locking bolts

Hinges protected with 18mm steel dog-bolts 
Dimensions:
Ext: 352mm H x 412mm W x 363mm D
Int: 260mm H x 320mm W x 234mm D
Weight: 31Kgs
Platinum The Fire Guard Filing Cabinet
Available in 2, 3, & 4 drawer versions.

Tested to withstand up to one hour of fire.

Fully insulated body & door with fire-resistant materials.

Each drawer features 4 high security locking bolts, 2 at the top & 2 at the base.

Drawers can be independently locked with individual key locks in all drawers.

High capacity full depth drawers

Durable White Finish
FG 2 Dimensions:
Ext: 820mm H x 540mm W x 680mm D
Int: 652mm H x 432mm W x 540mm D
Weight: 170Kgs
FG 3 Dimensions:
Ext: 1175mm H x 540mm W x 680mm D
Int: 240mm H x 390mm W x 515mm D
Weight: 235Kgs
FG 4 Dimensions:
Ext: 1530mm H x 540mm W x 680mm D
Int: 240mm H x 390mm W x 515mm D
Weight: 320Kgs
REQUEST A QUOTE OR INFORMATION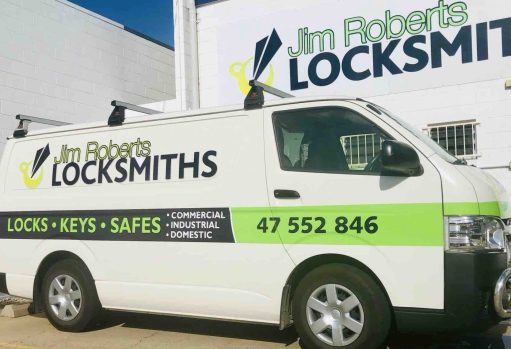 Safe Installation and Removal Services in Townsville
When it comes to removing and installing safes, the experienced professionals at Jim Roberts Locksmiths are the people to trust.  After all, they remove and install safes as per legislation for industries such as banking, military, and government. Check our credentials here.
Safe Opening, Battery Changes & Change Combination Services
Call Jim Roberts Locksmiths, your 24/7 safe locksmith in Townsville. If you have a safe you need opening, repaired, or serviced – if you need a combination changed or safe keys cut –  we have trained and experienced professionals for the job.