With Electric Strikes, we move from the lock to the door frame & open up to new security options…
You've heard that sound before. It could have been at a bank, hospital or a daycare. You put in a code or press a button – and the door opens, closing and locking behind you. That's an electric strike at work.
An electric strike is a secure, easy to use, easy to install solution when you need a door to open remotely.
There are a number of electronic methods of locking a door. Other electronic locking mechanisms need morticing into or through the door to access power. Some use high powered magnets that fail-safe when you lose power and need a keyed lock as a backup. Ultimately, the electric strike you need will depend on the kind of door it's securing, what level of security is needed and the power supply available/needed for the strike to function.
Our best selling Electric Strikes…
Lockwood Padde Series ES110 Electric Strike
The ES110 series electric strikes are designed for use with all access control systems.
Fail-safe/fail secure is changeable on site.
Suitable for use on hinged doors to work with a extensive range of locks.
Fire-rated to 4 hours.
Holding force

 

:

 

650kg.
Low current consumption:

 

250 mA @ 12V DC – 125mA @ 24V DC.250 mA @ 
Changeable on site.
Weather-resistant IP56.
Stainless steel faceplate.
Stainless steel striker.
3 stainless steel locking pins.
Solenoid can be continuously powered.
Optional extension lips.
Self adhesive installation template.
Holding strength of 650kg.
ES110 is suitable for 18 mm latch with a 3 mm door gap.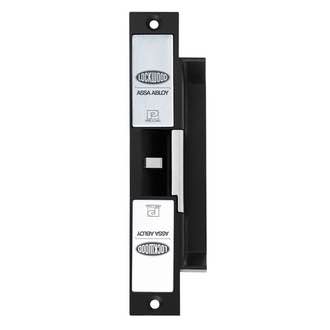 Lockwood Padde Series ES9000 Pre-Load Electric strike
The ES900 series electric strikes are designed for the harshest commercial environment. They are suitable for: 
High traffic areas
Doors subjected to side load (pre load)
Fire rated door sets
Open in/open out doors
Suitable for use with all access control systems
Features include:
Operates under preload up to 25kg
Easy field selectable fail safe/fail secure
Multi-voltage 10-30Vdc
1300kg holding force
2.5 million cycles endurance rating
Latch keeper is significantly quieter in operation
Weather-resistant
Mounting tabs as standard
Non-handed
TRICARE® 5 Year Warranty
Weather Resistant (IP54)
Built-in Protection Diode
S3 (Security) Australian Lock Standard (AS4145.2.1993)
D3 (Durability) Australian Lock Standard (AS4145.2.1993)
Successfully fire rated up to 4hrs on fire door assemblies in accordance with AS1905.1. 2005 (Part 1: Fire resistant door sets)
CE Approved
C-Tick Certified
IP 54 Rating
SCEC Endorsed for SL3 Medium Threat Level Areas
REQUEST A QUOTE OR INFORMATION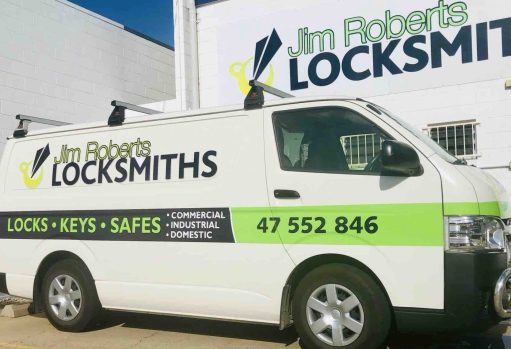 Electronic Access Control Services
All Electronic Access Control Systems need support and regular maintenance for optimal efficiency. For instance, there may be software upgrades, battery changes, new fobs required, or training required for new staff. Don't stress – Jim Roberts Locksmiths provide a variety of services to suit the unique needs of both your business and your access control system.
Our team at Jim Roberts Locksmiths can:
supply and install single and multiple door access control systems including push to exit buttons and emergency lock-down buttons.
supply and install external pin pad, swipe card/ FOB access systems custom to the needs of your business or facility.
repair, service, and maintain your access control system. We can also upgrade different systems to the latest hardware/ software for the relevant system.
supply and install hard-wired access control systems and maintain the communication to your network.
supply and install Wireless Access Control systems installing the required WAP system and commissioning to your network.
provide you and your staff with onsite training and tech support as needed.
can provide maintenance agreements for the upkeep of the batteries and general hardware maintenance annually/ monthly.
Residential Keyless Lock Services
For our residential clients, Jim Roberts Locksmiths supply & install keyless digital locks. We also help with any combination changes and fresh batteries as required.