Perfect for cash management operations and money transactions, Deposit Safes provide security and accessibility by featuring a front or top slot to allow cash or assets deposits – without opening the safe.
Jim Roberts Locksmiths provide quality deposit safes – suitable for any business that needs to give employees a safe way to secure cash or other valuables. The deposit safes we provide are available in several shapes, sizes, and styles to suit your needs. You'll find models available with key, electronic or traditional dial access, top or front slots, and features, such as time delay for added security. For pricing and ordering, contact Jim Roberts Locksmiths today!
Examples of our Most Popular Deposit Safe Models for your cash management activities…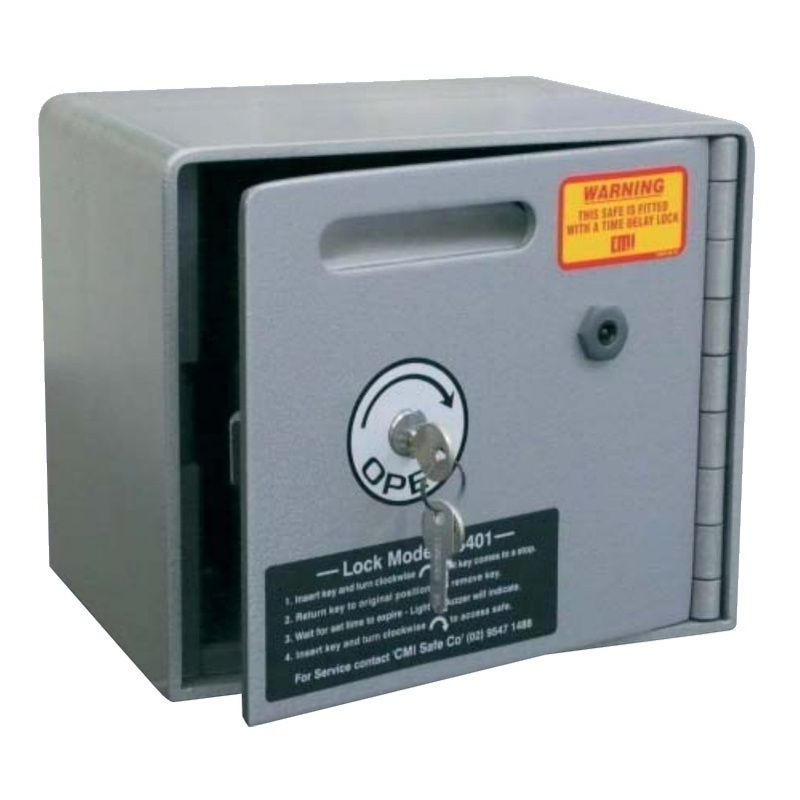 CMI Anti-Hold Up Safes With Time Delay
All 6mm Plate
105mm x 20mm posting slot in the door
Secured by Medico key lock with a 3 to 15-minute time delay.
2 x 12mm bolt holes in Base
Available with light or buzzer indicator
Larger Model Available with an internal lockable cupboard.
Dimensions:
Ext: 225mm H x 280mm W x 200mm D
Weight: 18Kgs
Platinum The Collector 2 Safe CL2
Solid Steel Construction with 12mm door
Recommended cash rating of $5,000
Postal slot height 15mm with an anti-fishing plate
4 Bolt Holes in Base
Available with digital, key or combination locks
Dimensions:
Ext: 410mm H x 355mm W x 355mm D
Int: 300mm H x 350mm W x 270mm D
Weight: 29Kgs
# Shelves: 1 Shelf
REQUEST A QUOTE OR INFORMATION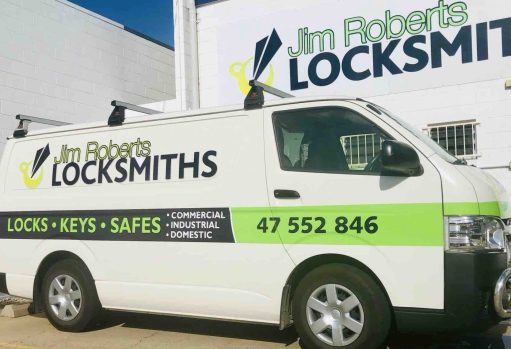 Safe Installation and Removal Services in Townsville
When it comes to removing and installing safes, the experienced professionals at Jim Roberts Locksmiths are the people to trust.  After all, they remove and install safes as per legislation for industries such as banking, military, and government. Check our credentials here.
Safe Opening, Battery Changes & Change Combination Services
Call Jim Roberts Locksmiths, your 24/7 safe locksmith in Townsville. If you have a safe you need opening, repaired, or serviced - if you need a combination changed or safe keys cut -  we have trained and experienced professionals for the job.